Issue #22 — Woz
Friday 15 November 2013
Hey there
Both of us have been very busy this week: Ben has been preparing for Manchester Raspberry Jam XVI (which will be his last); and Ryan has just released his first Raspberry Pi Product!
Tomorrow's event will see Madlab Jam packed (sorry) with 80 attendees – with a further 20 on the waitlist hoping someone drops out! Ben will finally get to meet Eben (moustache and all) – who will be travelling up North with Liz and Clive, and many more special guests will be in attendance – including Dave Akerman, Andrew Robinson, Pete Lomas and Paul Beech. What a way to spend your birthday!
Also, somewhat significantly, Ben and Ryan will meet for the first time! (almost 6 months in to working on Pi Weekly together)
This week we saw Steve Wozniak on BBC Click talking about the Raspberry Pi – and he had great things to say about it!
We just set up a gittip account – so people can "tip" us in support of Pi Weekly. Read more about gittip – and check out our page: gittip.com/piweekly – any donation is greatly appreciated :)
Ben & Ryan
---
Picture of the week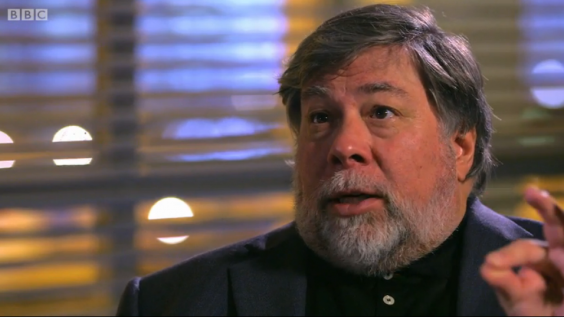 "From a very young age on. You don't need the high-level math of calculus or the stuff you get at university level. Any young child, even ten years old, can understand enough to learn to program, and the Raspberry Pi – you can hook wires to little motors, you can build devices that do things. What an incredible learning experience."
~ Steve Wozniak, BBC Click
---
News
---
Projects
---
Articles & more
---
Upcoming Events
raspberrypi.org/jam
---
Thanks to our sponsor

Ciseco are a bunch of UK geeks who love to put wireless into or on anything. They manufacture out of Nottingham a range of radio devices and electronics development hardware for the Raspberry Pi and other electronics platforms.
---
Contact & Submissions
This newsletter is curated by @ben_nuttall. Tweet links to @rpf_weekly or email weekly [at] raspberrypi.org
---
Like the look of this newsletter? Sign up to Pi Weekly now:
---