Issue #17 — Million
Friday 11 October 2013
Another incredible week in the Raspberry Pi world!
The Pi has been featured in a number of news broadcasts this week – including BBC Tech correspondent Rory Cellan-Jones on a tour of the Sony factory in Pencoed to mark their millionth manufactured Pi, interviews with Eben Upton and Alan O'Donahoe, and an announcement about a plan for the BBC to help get the nation coding.
Last weekend Ben attended PHP North West conference in Manchester, which was a blast! He's helped out at the conference for four years now (it's been running for six) and got to spend the weekend with some big names in the PHP world, and saw some fantastic talks. This weekend is the fifteenth Manchester Raspberry Jam so he'll be busy running that on Saturday, and doing workshops at the Under 18s CoderDojo on Sunday! Meanwhile Ryan has been busy organising his own jam & a Raspberry Pi training session alongside doing college assignments and coding RPiDNS.
This week we're bringing you a new special regular feature to the newsletter – interviews. We will interview a different Raspberry Pi personality every couple of weeks and publish the questions and answers on our website – linking to the interview from the newsletter. We start with an interview we recently conducted with Paul Beech – who kindly answered our questions, providing reflection on his Raspberry Pi journey so far, and insights in to the world of Pimoroni – who have kindly offered to sponsor Pi Weekly this month.
You can now read our past issues on our website (not just links to HTML versions of the emails) – see them in all their glory at piweekly.net/archive
Bye for now
Ben & Ryan
---
Picture of the week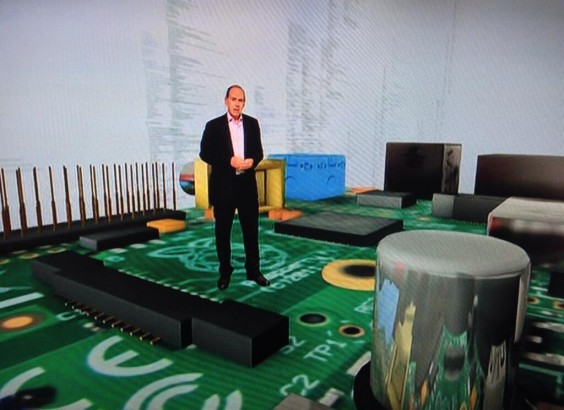 Rory Cellan-Jones shows the true size of the Raspberry Pi
---
News
---
Projects
Cave Story (store.raspberrypi.com)
Dave Honess has ported the game 'Cave Story' to the Pi - available on the Pi Store
Making A PiGlow Remote (pi.gadgetoid.com)
Philip Howard on how he repurposed a table-top spherical glass lamp with a PiGlow
How to Make an iBeacon Out of a Raspberry Pi (developer.radiusnetworks.com)
Comprehensive instructions on setting up an iBeacon transmitter with bluetooth
---
Articles & more
---
Interview: Paul Beech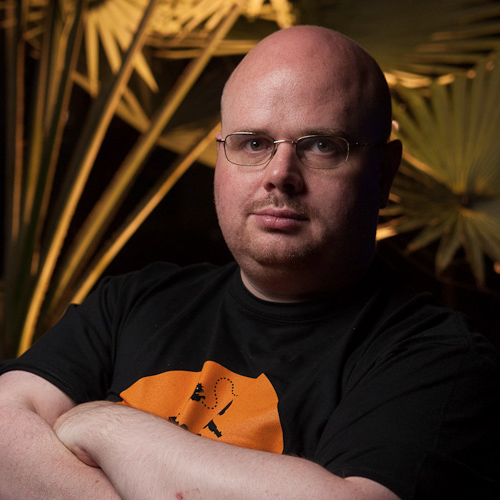 Paul Beech is one half of Pimoroni, the company most known for the creation of the Pibow case. He's a maker by hobby and by trade. He designed the Raspberry Pi Logo, launched the UK's first kickstarter – the PiCade – and became the design lead for the Foundation. You can find him as @guru on twitter.
Read the full interview
---
Thanks to our sponsor

Pimoroni are a company of Makers and Educators.
They make the Pibow case, the PiGlow and PiHUB in their workshop in Sheffield, UK.
At weekends they strap motors onto their laser cutters and race them around the workshop.
---
Contact & Submissions
This newsletter is curated by @ben_nuttall. Tweet links to @rpf_weekly or email weekly [at] raspberrypi.org
---
Like the look of this newsletter? Sign up to Pi Weekly now:
---