Issue #5 — Bicycle
Friday 19 July 2013
Hi everyone
Welcome to Issue 5 of Pi Weekly,  we would first like to give a shout out to the Raspberry Pi Foundation who will be doing a charity bike ride from London to Cambridge on the 28th of July. They're raising money for Breakthrough Breast Cancer and you can donate on their justgiving page.
Congratulations to Pi Lite – the kickstarter finished last weekend and showed a demo of Amy Mather running her Conway's Game of Life app on one at the Manchester Raspberry Jam.
We hope you enjoy this week's issue.
Ben & Ryan
---
Picture of the week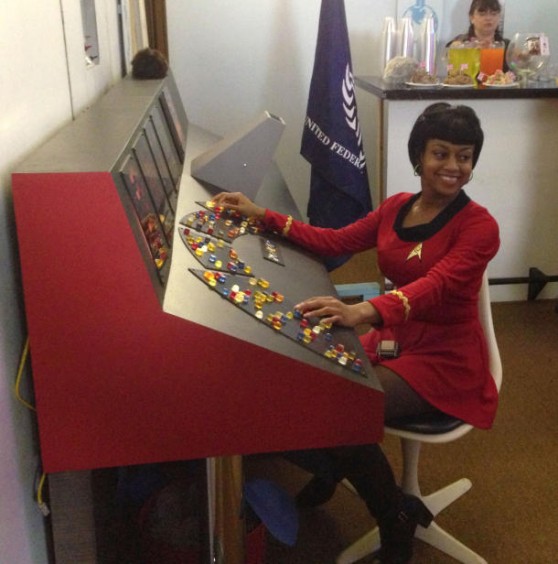 Star Trek Control Panel Gets a Face Lift
---
Projects
---
Articles & more
---
Contact & Submissions
This newsletter is curated by @ben_nuttall. Tweet links to @rpf_weekly or email weekly [at] raspberrypi.org
---
Like the look of this newsletter? Sign up to Pi Weekly now:
---