Issue #3 — Picturesque
Friday 5 July 2013
Hello! Hope you found something useful and interesting in last week's issue. We try to keep the list rather concise, so only what we decide are top quality links make it to the final draft. We'd rather that than list out absolutely everything we find, and send you links to pages we haven't read, blind to the quality of their content.
There's quite a photography theme to this issue – so many interesting uses for the first official add-on for the Raspberry Pi. Ben has been making some time-lapses out of photos from his roof – got a good one last night of the sun setting over a new glass building in Manchester! The pictures are compiled these in to a video – take a look.
This week we found a video from the AT&T Bell Labs archive from the 1980s – of Ken Thompson and Dennis Ritchie explaining the UNIX operating system (on which Linux is based) and the foundation of modern programming and software development. It's a fascinating video – their aims and the problems they're trying to solve are as relevant today as they were 30 years ago! We wouldn't have the Pi without these essential foundations.
Remember to spread the word! Please do forward the newsletter on to anyone you know may be interested – and share the link around – piweekly.net
Ben & Ryan
---
Picture of the week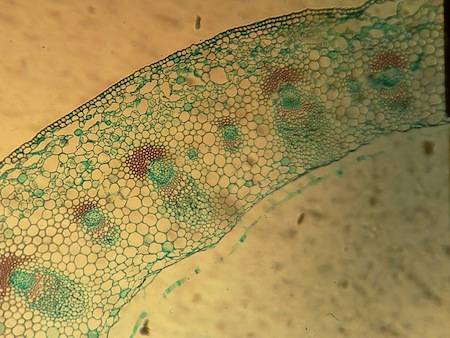 One of Mike Cook's microscope images using his Pi camera
---
News
---
Projects
---
Articles & more
---
Contact & Submissions
This newsletter is curated by @ben_nuttall. Tweet links to @rpf_weekly or email weekly [at] raspberrypi.org
---
Like the look of this newsletter? Sign up to Pi Weekly now:
---