Issue #84 — Lab
Friday 23 January 2015
Hi all
Running a bit late this week as I've been away at BETT in London where the Raspberry Pi Education Team (in lab coats!) have been promoting their free resources, Picademy, the Astro Pi competition and more, along with a number of volunteers from the community.
Remember back in July when we featured a link from our mystery sponsor Flotilla? Well the project launched on Kickstarter this week – it's a fantastic plug-and-play component kit from Pimoroni! Unsurprisingly, they hit their £32k target on day one, and soared to past double that amount in the first week.
This week the Astro Pi competition launched – check out the details of involvement for Primary and Secondary schools on the Astro Pi website!
Ben
---
Picture of the week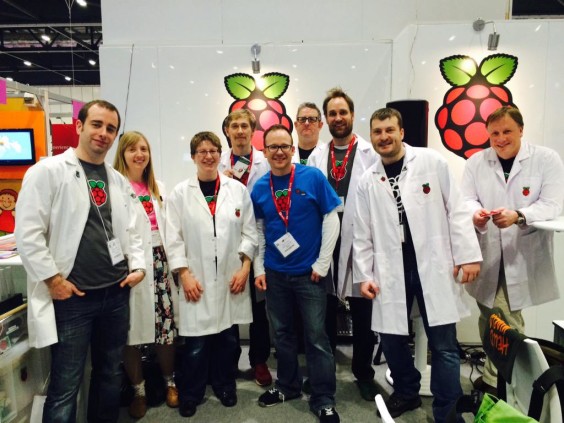 The Raspberry Pi Foundation and friends out in force (and in lab coats) at BETT 2015
---
News
---
Projects
---
Articles & more
---
Upcoming Events
raspberrypi.org/jam
---
Thanks to our sponsor

Flotilla – GET IT NOW – Friendly Tinkering for Raspberry Pi – http://flotil.la
---
Contact & Submissions
This newsletter is curated by @ben_nuttall. Tweet links to @rpf_weekly or email weekly [at] raspberrypi.org
---
Like the look of this newsletter? Sign up to Pi Weekly now:
---